WE LOVE THE THINGS THAT WE DO
KMAssociations is a good known web development company in Bangalore. With a team of brilliant web designers, we at KMAssociations aim to help to promote the business of our customers through digital means. we founded this idea in 2014, but we came online on 2015 the company has already achieved many goals and is advancing in being among the web development companies known globally.
Our aim is providing the best services to our clients, be it logo designing or website designing. Our team tries to deliver high-quality products that will benefit the client's business. The satisfaction of the client is our achievement. Our services are pocket-friendly and can be afforded by anyone. Even if the budget is limited, our team would still try to deliver excellent service within the limited budget.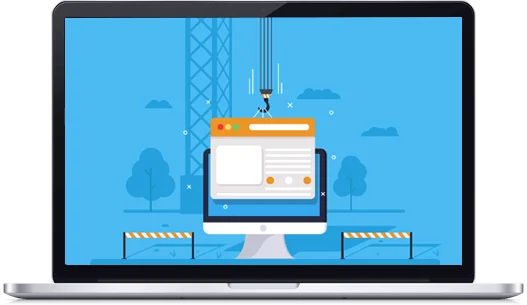 Why Choose Us?
We are proud of our proficient and hardworking work team, which never fails to satisfy individual client's requirement. No matter what your business size is, we are aimed to innovate, prepare and deliver profitable and user-friendly solutions to every kind of business
We believe in work transparency and professionalism.
Clients can contact and enquire any thing related to their projects via phone, email and online chat. Our support team will be glad to help.
You can customize our service packages as per your requirement.
In a nutshell, we constantly make best possible attempts and challenge ourselves to shine at what we do for our clients and ourselves.
We offer services like graphic designing, logo designing, website designing, WordPress portfolio and other internet-based services to our clients. The services range from a small to medium sized budget so that the client will not have to spend much on advertising and would get a lot of production through this. We always try to innovate and provide solutions that are user-friendly for all kinds of businesses.
Not only helping businesses, but we are also trying to help people in the villages and urban areas for their better life. With the money we have earned by assisting companies to grow, we also provide support to NGO's to help poor people by providing better education and better living situations like giving medicines and vaccinations for the betterment of the people there. We not only want to help them, but we also want that even they should have the right to better living.
KMAssociations is aiming for expanding its organisation all over the world. With excellent services, best team and affordable services, we are still hoping to help as many businesses as possible. Whether it's a startup or a well-established business, our team is always there to help promote the business and help it grow in various ways. Our team focuses on web designing and creating attractive web pages for the organisation.
Moreover, we believe that the satisfaction of the clients from our services is our success and it gives us more inspiration to continue the excellent work.
OUR CLIENTS ARE OUR BEST FRIENDS
There's a quote saying that friends listen to what you say, and best friends listen to what you don't say. That pretty much speaks volumes about our level of customer satisfaction because we'll get the job done without you saying much. We'll take care of every single little, nitty-gritty detail so you'll have no worries at all. We're just that meticulous.